Nagel candlesticks from the 70s ( vintage and used) .
In 1965, Hans Nagel – then the head of a metallurgy company specializing in tableware – and his friend architect Werner Stoff imagine an assembly system of candlesticks, their work culminating in the candleholder Nagel S22, the first modular and tripod candlestick, which will inspire others thereafter (BMF, Quist …).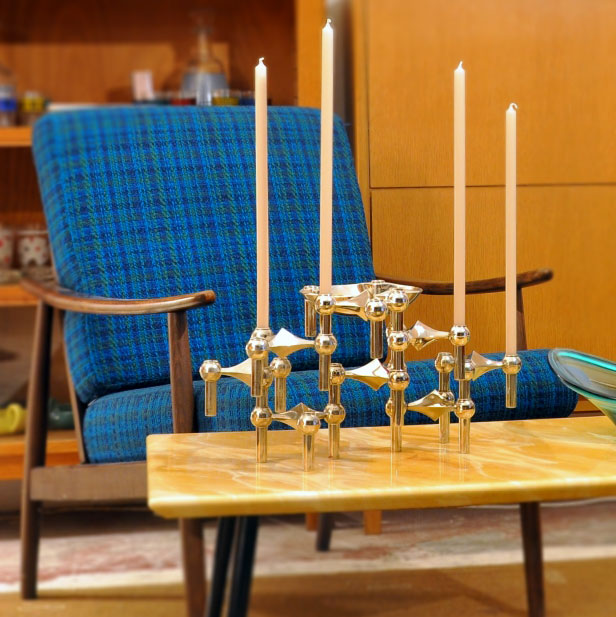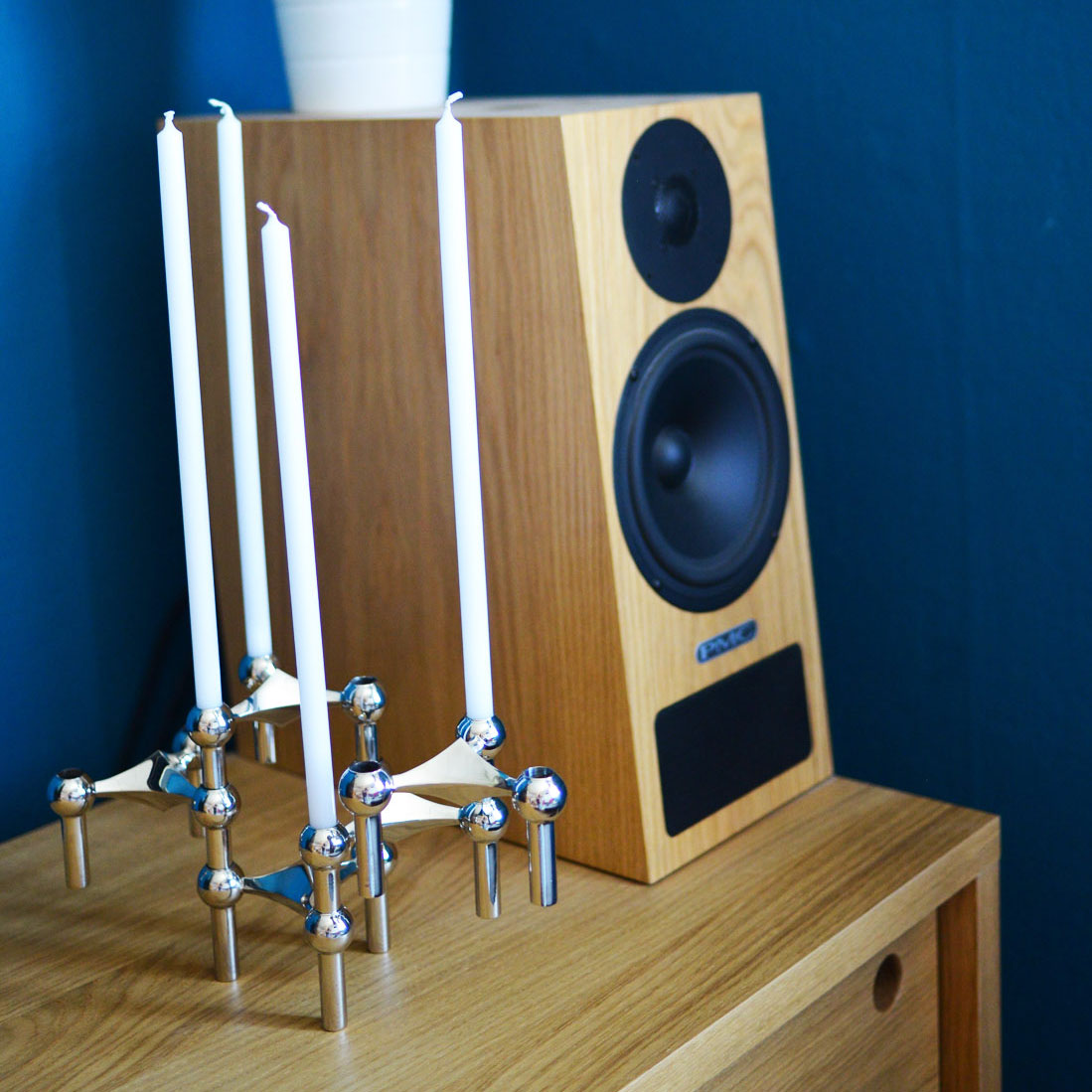 Nagel candleholders and accessories
Candle holders and accessories Nagel S22 available for sale by unit, according to arrivals. We also sometimes offer lots of candlesticks in medium / good condition.
All our candle holders are cleaned and polished by hand.
Several conditions and accessories available. You can perfectly mix the candlesticks in very good condition and those in excellent condition, without difference in color. If you already have candle holders that are tarnished and want to give them back their original shine feel free to ask us for advice!
Packages prepared with care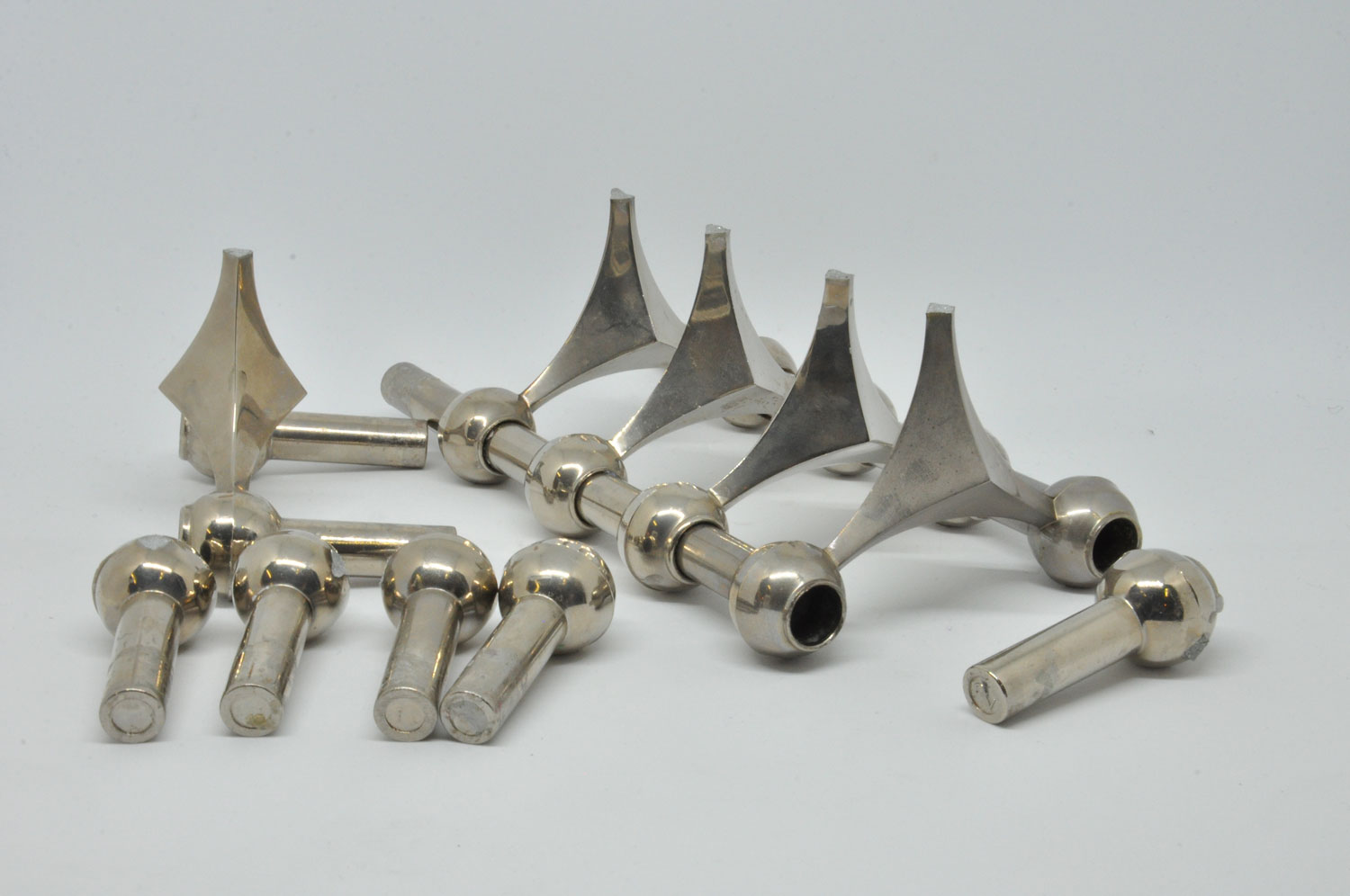 The Nagel candleholders are fragile, this photo of candlesticks received from an individual illustrates it well.
In order to avoid any breakage during transport, we make sure that the candle holders and accessories are properly packaged.
Since 2013 we have shipped hundreds without any break to deplore!
These have managed to cross the time without hindrance, we wish to make them last!