New candlesticks for sale by unit
In the early 70s, Bayerische Metallwarenfabrik (BMF) decides to compete Nagel initiate its own modular tripod candlesticks.
There is a BMF cup and a foot and different finishes are possible, gilded or lacqued in several colors.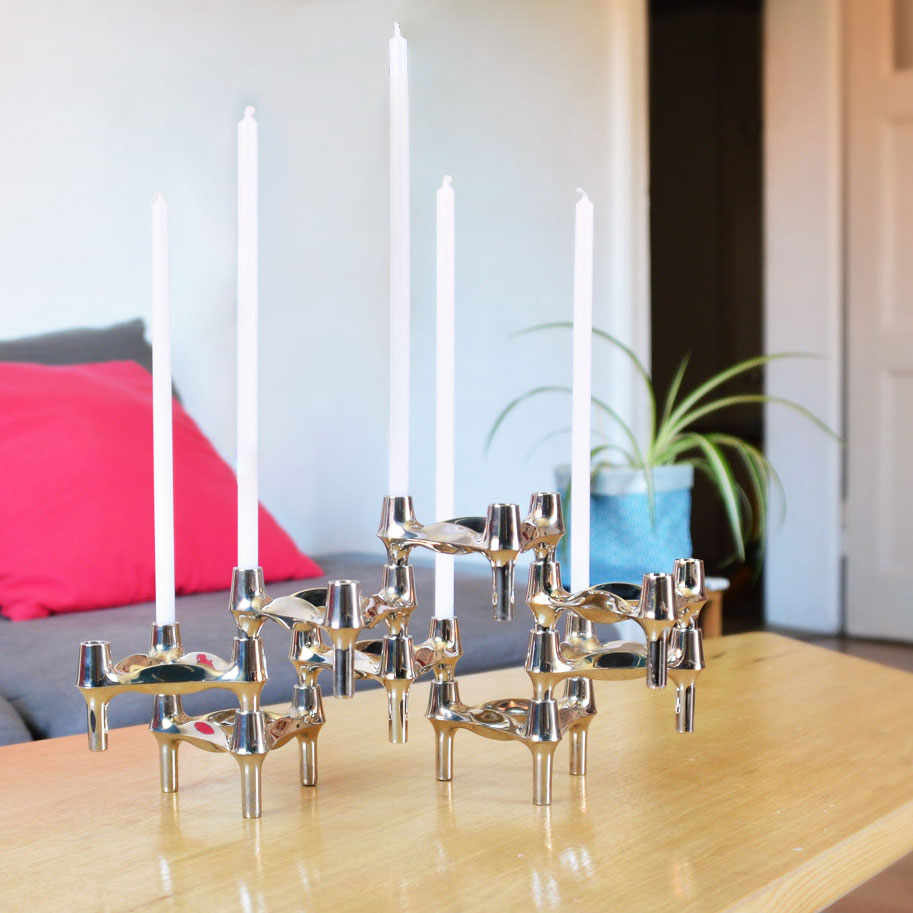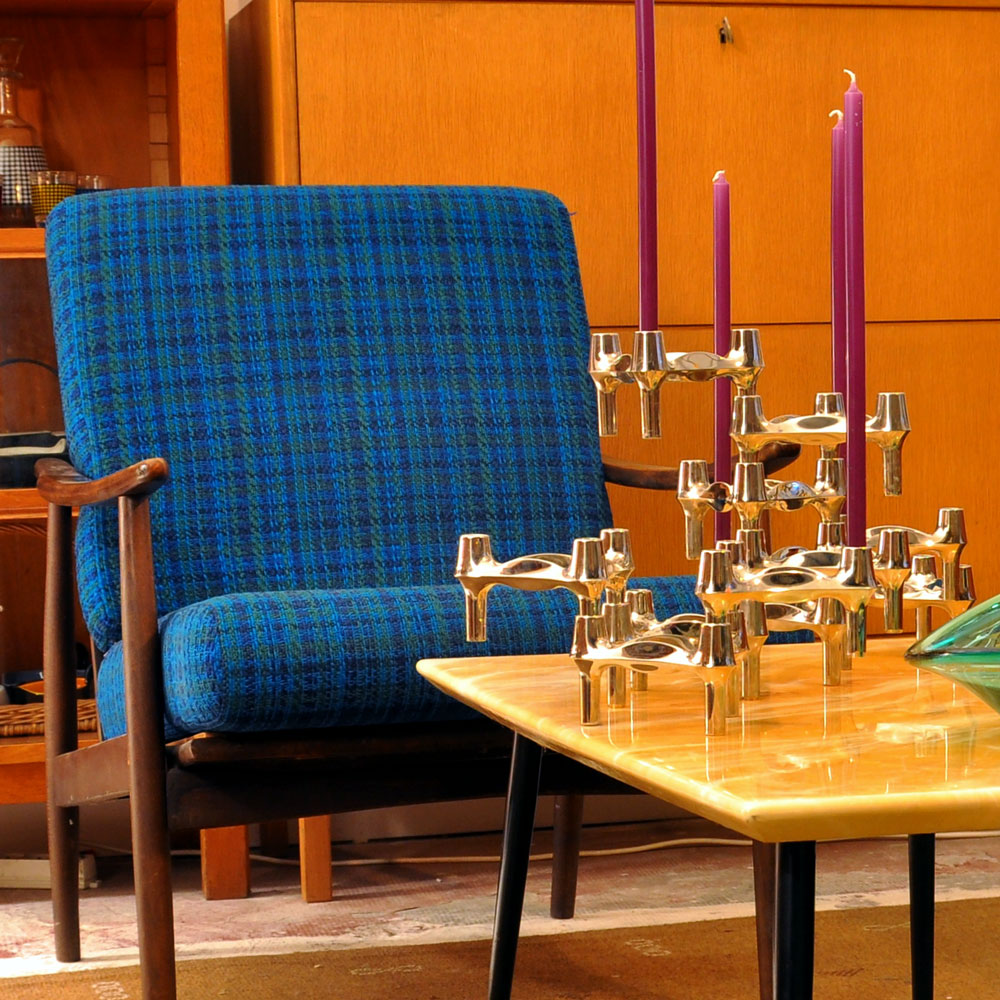 BMF candleholders and accessories
Candle holders and accessories BMF "Combi-leuchter" available for sale by unit, according to arrivals. We also sometimes offer lots of candlesticks in medium / good condition.
All our candle holders are selected, cleaned and polished by hand.
Several conditions and accessories available. You can perfectly mix the candlesticks in very good condition and those in excellent condition, without difference in color. If you already have candle holders that are tarnished and want to give them back their original shine feel free to ask us for advice!